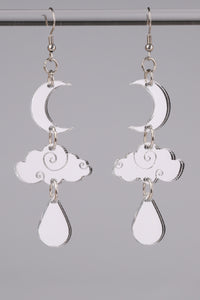 Do you look at the moon? Night by night, moment by moment, the moon changes. Here, on your face, the first and final faces of the moon are brought together.


1 Pair (2 Luna Earrings)
Silver Mirror Acrylic
3.25 inches long
Drop Earring with Hook
Earring Backs Included
Handmade in downtown Los Angeles
Original Design by Shabnam Q.